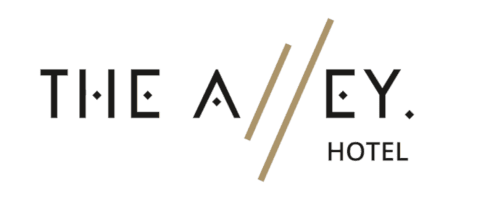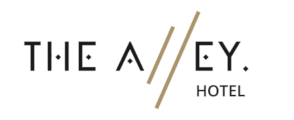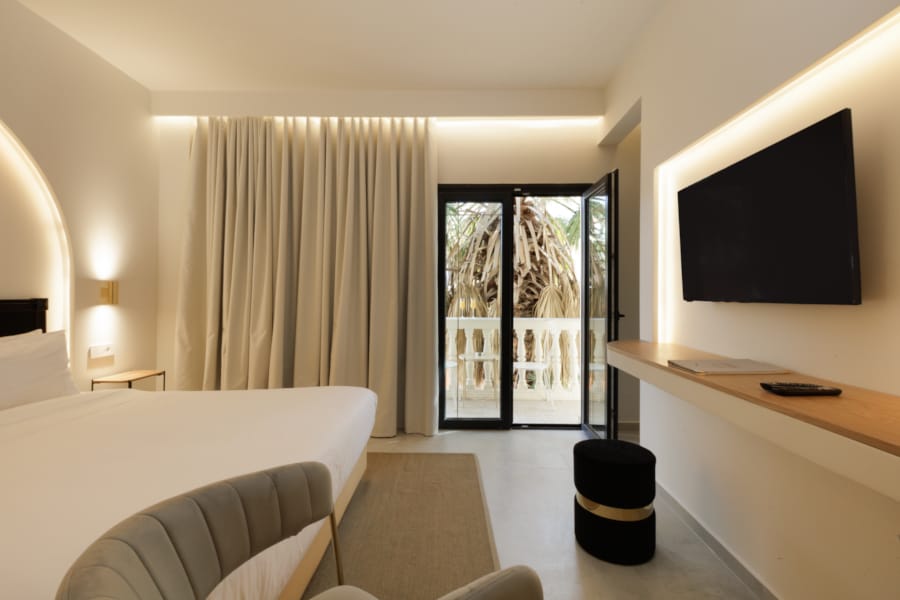 Welcome to the Alley Boutique Hotel & Spa where you will hear an "oh yeah" from our warm and professional team, to any request you may have. A true personification of a boutique hotel.
The Alley Boutique Hotel is a family business which started in 2017. The father-daughter team drew inspiration from their travels and stays at some of Los Angeles' top-tier hotels. A corner of paradise right in the centre of the city.

You're surrounded tropical gardens and exotic flowers. Beyond this, the iconic palm trees stand tall against the brilliant blue sky. We're here to look after you and create memorable experiences during your stay on the island. The aesthetics are committed to deliver a feeling of relaxation with cosmopolitan vibes to each one of you. We have the passion, insight and expert knowledge to make your stay a wonderful one.

We hope you enjoy your time with us and be back soon.

The Alley Boutique Hotel & Spa
Tety Kalafati
General Manager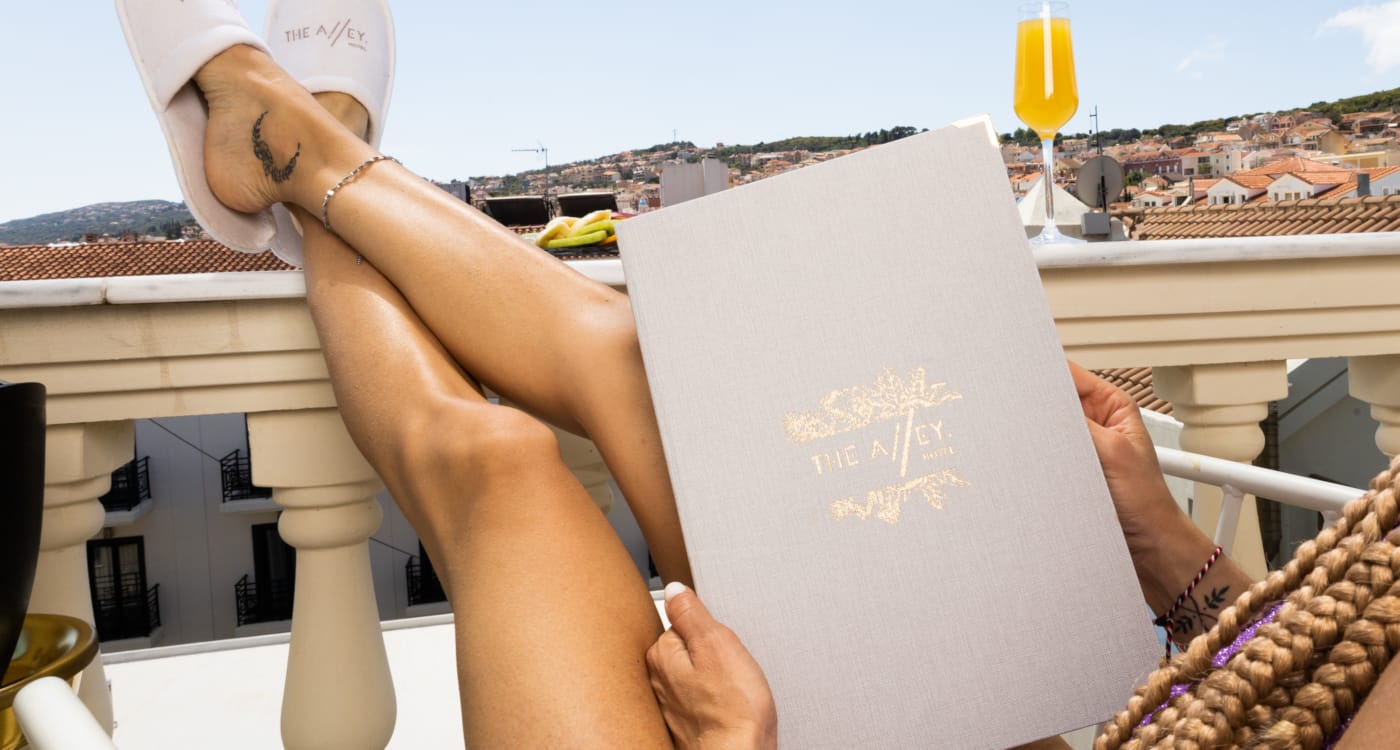 Spoil yourself with an elegant journey to the sublime Kefalonia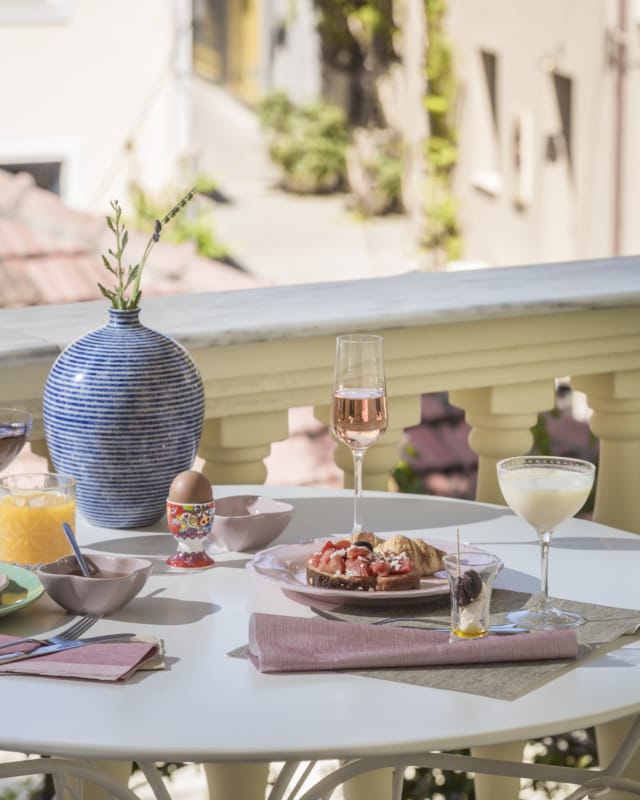 A true personification of a boutique hotel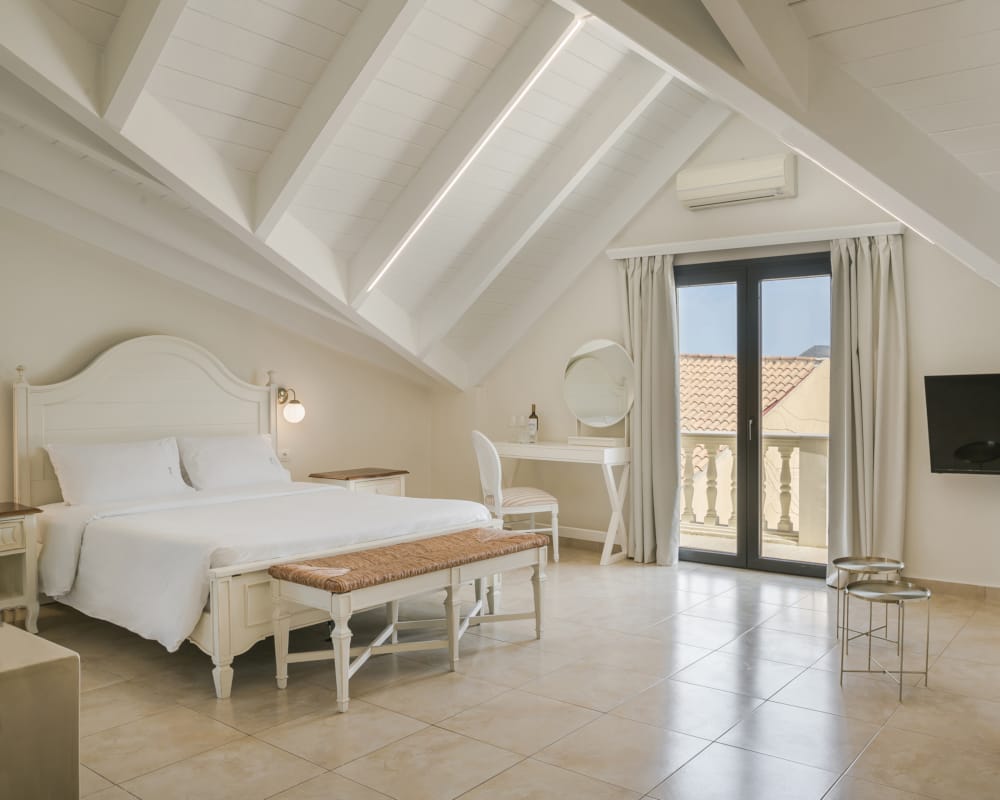 Located in a perfect spot, in between the central square and the main road of the marina, The Alley City Hotel & Spa provides sophisticated accommodation and is ideal as your base for sauntering around the capital of Kefalonia by foot, soaking in all the vibes of our beautiful town.

A demure sense of approachable grandeur sets the atmosphere at The Alley Boutique Hotel & Spa. It resembles a charming mansion all dressed in beige tones with a lovely outdoor patio and houses 29 elegant rooms across four floors.
All rooms share earthy tones and are decorated in a unique contemporary design combining gold details offering the guests a taste of luxury . With all the modern day amenities, The Alley Boutique Hotel & Spa guarantees a comfortable and unforgettable stay in Argostoli.

Our pleasant lobby lounge area and inviting reception will provide a warm welcome as you enter the hotel and will make sure to get you spoiled . The concierge team will guide you on how to better explore the island.